Description
MYGENIA® Circulating Tumor DNA (ctDNA) Cancer Risk Assessment (Upgraded)
HOW CANCER STARTS?
For a cancer to start, changes take place within the genes of a cell or a group of cells
It can take many years for a cell to divide and accumulate enough mutations to form a tumor
Cancer is the leading cause of death in Hong Kong and mainland China, and its incidence and mortality are increasing
Before the age of 75:
Almost 1 in 4 will attain cancer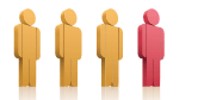 Almost 1 in 12 will die cancer

OVER 50% CANCER CASES ARE DIAGNOSED AT LATE-STAGES OF THE DISEASES
Over 34,000 people are diagnosed with cancer each year in Hong Kong
Over 50% of cancer cases are diagnosed late
Mirroring incidence trends, rates increased for cancers in younger individuals
SCREENING CTDNA IS A BETTER WAY FOR EARLY CANCER RISK ASSESSMENT
ctDNA is released from the tumor cell, which is dead or active, and then enters the blood.
As ctDNA comes from tumor cells, this is a significant biomarker for early cancer risk assessment.
For cancer risk assessment, we are screening the ctDNA, which has any gene mutations.
MYGENIA® CIRCULATING TUMOR DNA (CTDNA) CANCER RISK ASSESSMENT
Interrogating 270 cancer-related genes in a single test
Comprehensively covering 38 and 42 common cancer-related diseases in males and females respectively
The latest OEC detection technology interrogates all the coding regions of the target genes
OEC detection technology covers more gene mutations related to cancer pathogenesis
NEW COLLECT SAMPLING METHOD – MORE CONVENIENT
SUITABLE FOR:
Unhealthy lifestyle: staying up late and sleep deprivation
Overweight, lack of exercise
Smoking, drinking alcohol and other unhealthy diet
Staying in highly polluted or radiologically contaminated places
Persons with non-communicable diseases or immunocompromised conditions
Persons with family history of cancer
Source:
* Hong Kong Anti-Cancer Society
# HKCaR
Instructions for use:
Must be used on or before the expiration date
Please show your confirmation information, order number, registered full name and phone number for verification
Terms and Conditions:
This voucher is only valid for Trinity Medical Centre.
The voucher, which must be paid on or before 31 December 2023, can be used at Central , Causeway Bay or Tsim Sha Tsui Trinity Medical Centre.
All services must be booked and completed on or before 31 January 2024.
This voucher is non-refundable and cannot be redeemed for full or partial cash.
You must bring this ticket to the front desk when you register.
This voucher cannot be used with any other special offers and promotions.
This voucher is not valid after expiration (except for COVID-19 policy).
If this voucher is lost or stolen, we will not accept any liability and will not provide any reissue in such case.
If you have any questions, please call 2192 7022 or email tmc@trinitymedical.com.hk
Trinity Medical Centre reserves the right to amend the above Terms and Conditions without prior notice. In case of any disputes, Trinity Medical Centre reserves all rights for final decision.