Trinity Medical Centre provides a wide-range of professional medical services, ranging from general practice to specialist outpatient services. Comprised of radiologists, radiographers, registered nurses and clinic assistants, Trinity promises our clients to deliver top-notch quality services with short waiting time and speedy report time. For client comfort and privacy needs, Trinity also provides private waiting rooms and a ladies only area.
In order to deliver top-quality services, we invited experienced trainers from five-star hotels to sharpen the hospitality skills of our frontline staff so that our clients feel at ease, satisfied, and assured during their appointments.
Our team serves different communities with professionalism and dedication, and are committed to safeguard the health of the community through providing excellent and high-quality services.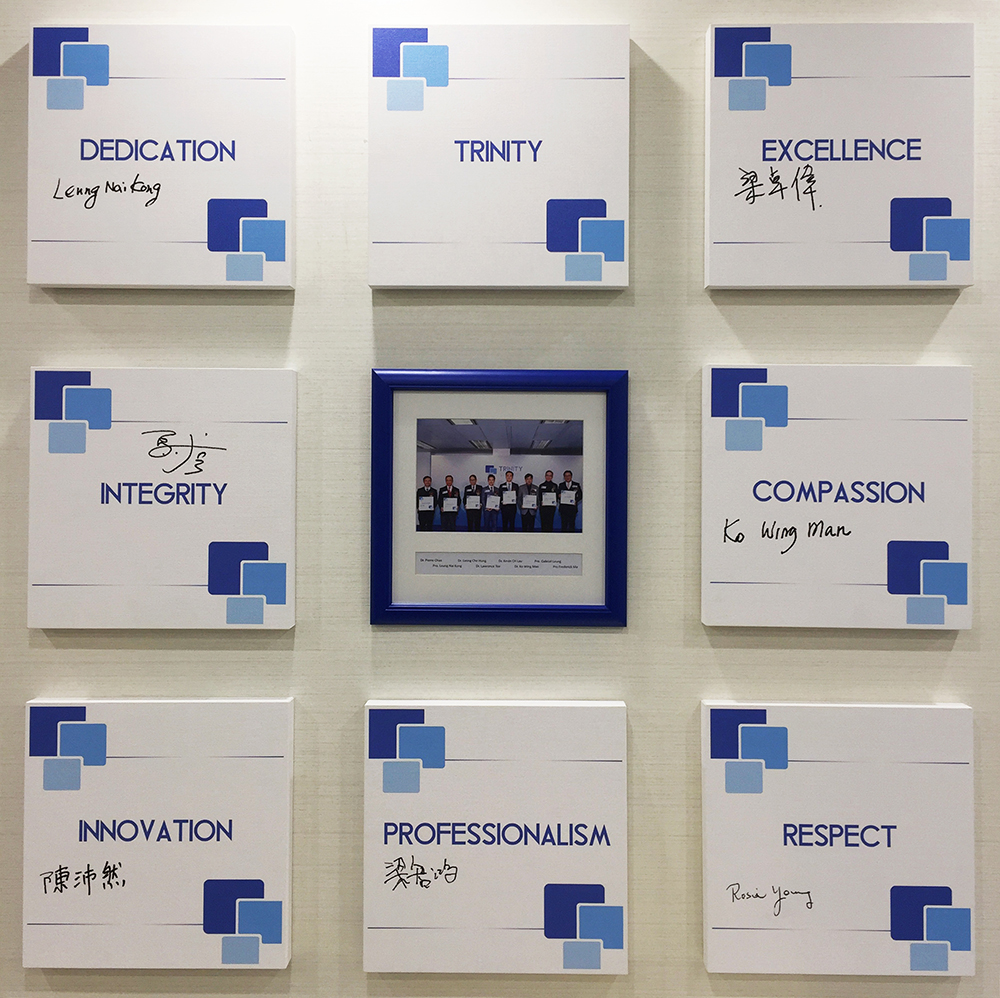 Dedication
Excellence
Compassion
Respect
Professionalism
Innovation
Integrity