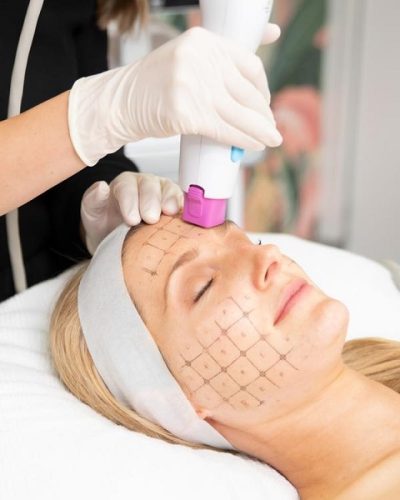 Monopolar Radiofrequency (Thermage)
Monopolar radiofrequency is a non-invasive and non-surgical treatment that can achieve skin tightening by stimulating collagen in deep layers of the skin.
As radiofrequency passes through the skin, heat that is generated can then kickstart collagen production for more lifted contours and tightened skin. This treatment is recommended for individuals with mild to moderate skin laxity on the face and neck. As the body needs time to produce collagen, best results can be seen around 2 to 6 months after the treatment. Results of a single treatment session can last for around 12 to 18 months.
Different treatment tips are used in different treatment area. A special eyelid tip is used to treat upper eyelids, and a body tip is used to treat abdomen.
Common areas of treatment include face, neck, upper eyelids, abdomen, upper arms and thighs.
This treatment is not suitable for pregnant / breastfeeding women.