Description
High Intensity Focused Ultrasound / HIFU
HIFU treatment is a non-invasive and non-surgical treatment for skin tightening and lifting of facial contour. It delivers focused ultrasound energy as deep as 4.5mm under the surface of the skin which can then kickstart the body's own rejuvenation process. As a result, production of healthy collagen is stimulated and increased, leading to skin tightening and overall lifting of facial contours.
HIFU is recommended for individuals with mild to moderate skin laxity on the face and neck. As the body needs time to produce collagen, best results can be seen around 2 to 6 months after the treatment. Results of a single treatment session can last for around 12 to 18 months.
HIFU may help with 'opening up the eyes' and reduce the 'tired look' by lifting the brows during a full face treatment.
This treatment is not suitable for pregnant / breastfeeding women.
High Intensity Focused Ultrasound Before and After Photos (46-yr-old female)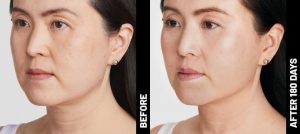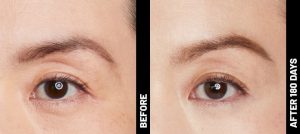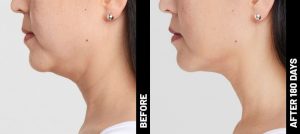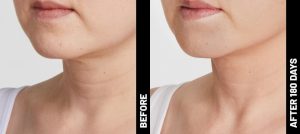 reference:
Before & After | Brow, Neck, Upper Chest & Chin Lift | Ultherapy
Instructions for use:
Must be used on or before the expiration date
Please show your confirmation information, order number, registered full name and phone number for verification
Terms and Conditions:
This voucher is only valid for Trinity Medical Aesthetics
The voucher can be used at Central or Tsim Sha Tsui Trinity Medical Aesthetics
All services must be booked and completed before 6 months
This voucher is non-refundable and cannot be redeemed for full or partial cash
You must bring this ticket to the front desk when you register
This voucher is not valid after expiration (except for COVID-19 policy)
If this voucher is lost or stolen, we will not accept any liability and will not provide any reissue in such case
If you have any questions, please call 2192 7022 or email [email protected]
Trinity Medical Aesthetics reserves the right to amend the above Terms and Conditions without prior notice. In case of any disputes, Trinity Medical Aesthetics reserves all rights for final decision